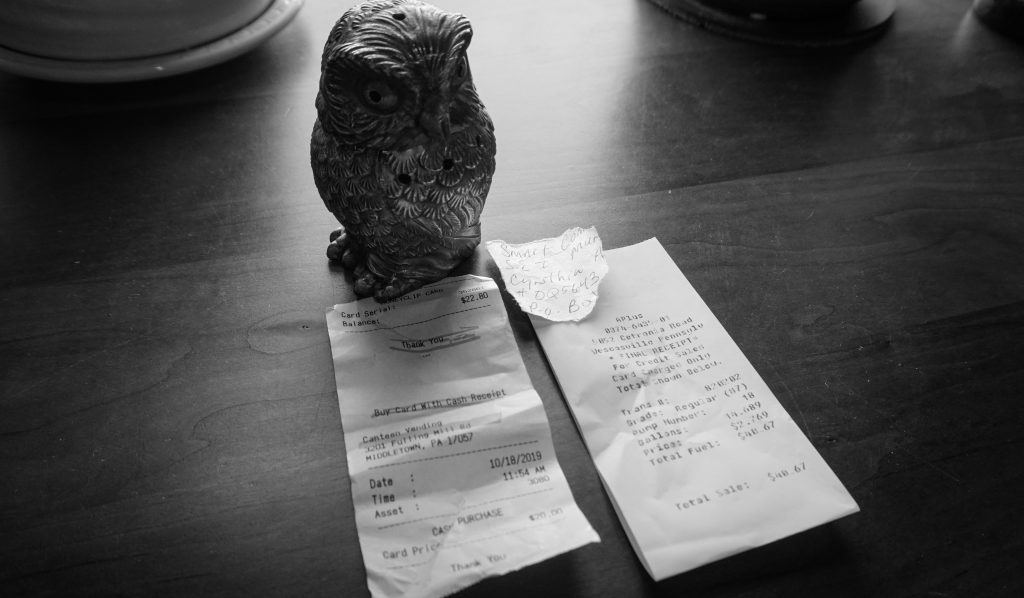 How much does it cost to visit an imprisoned woman at SCI Muncy? On Friday October 18th, I decided to find out. Although I've been working on Cyndi Alvarado's case for over a year and we chat on the phone between two and three times a week, we've never met in person. The reason, for me, boils down to one thing: geography. For most families, geography is not the only obstacle. Economic costs are even more daunting.
SCI Muncy is located in Muncy, Pennsylvania—a small, rural town with a population of approximately 2500 people (note: there are 1400 women imprisoned there—a literal town within a town). The prison is 200 miles northwest of Philadelphia. Without traffic that's a three-hour drive. With traffic, it's closer to four. I left around 8:30 am and didn't get to the prison until shortly after noon. The way home was quicker but I spent over six and a half hours on the road that day. I did the drive alone and, frankly, I cannot imagine doing it with young kids in tow. Among other things, rest stops are few and far between. Additionally, I cannot imagine doing the drive during a normal workweek. I was able to visit this past Friday because my university was on Fall break.
For those who do not have a car, travel to Muncy becomes that much more difficult. It is not readily served by public transportation. You could catch an Amtrak train from Philadelphia to Harrisburg ($70 round-trip) but then you'd still have to find a ride or a bus from Harrisburg to Muncy—a 90-minute drive. I ran through a tank of gas on the trip that cost me $50.
Visitors to the prison cannot bring anything inside other than a valid id, a car key, and a "moneyclip" debit card to use in the vending machines. Cash is contraband so if you're going to use the machines, you must purchase a moneyclip card. You need at least $20 to purchase the moneyclip card. The card itself costs $2, leaving another $18 for vending machines. The money doesn't go far at all.
The prison recently installed new vending machines with healthier and fresher food options. Not surprisingly, these options are also more expensive. The machines dispense salads, vaguely soggy wraps, sandwiches, and yogurt with granola. Prices for fresh food range from $4.25 – $5.25 per item. Another machine sells packaged candy like Reese's peanut butter cups and Dorito chips for $1.50 each. Visiting with me meant that Cyndi would miss her lunch (not that she minded—she was pretty thrilled to have access to the new fresh food vending machines). Using my moneyclip card, we purchased two buffalo chicken wraps ($10.50), a small bag of Fritos ($1.50), ginger ale ($2.25), and a bottle of water ($2.25). Grand total for two of us: $18.50 (16.50 for food and 2 for the card).
I didn't see any instructions for how to get any leftover money off the card. I'm guessing that never happens. A modest meal for two can easily burn up the $18 minimum on the card. Several families in the visiting room that day were comprised of one or two adults and at least one child. They made multiple trips to the vending machine—I'm certain those families had to load the card with at least $40. In my case, I had $1.50 left on the card (just enough for a second bag of chips!) but I accidentally left it in one of the machines. By the time I realized my error, the card was gone.
For most families, the trip to Muncy is prohibitively expensive in terms of time, money, and logistics. All told, I spent nearly $80 on gas, vending machines, and rest stop coffee—an amount that is greater than what a minimum wage worker can earn in the course of an eight-hour workday in Pennsylvania. As one visitor said when I remarked on the $2 upcharge for the moneyclip card, "Of course it's a rip-off, just look at who you're dealing with."